Robina Dobbie – Home
We have used this home page to give you a bit of an understanding of who is "Robina Dobbie".
Robina wants to help people by sharing her stories and enlightening you to her discoveries. It is her desire that she may help others to make better choices by learning from her journey in life.
Hands-On Experience
Robina has studied the mind since her teens. She is also passionate about business with a strong background in business and experience in a variety of industries and positions. Robina Dobbie has also consulted as a business coach, was a New Zealand Business Mentor and has been involved with business on the Internet since 1996.
Robina's prior business experience includes building a traditional business to a multi-million dollar operation. The gains came as she grew and were pushed on by the understanding she had on how to optimize wealth creation.
Logo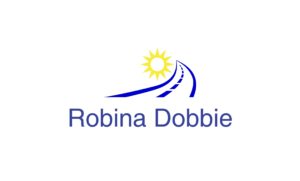 Robina has a belief that when you take the time to Master a skill, then take Action, as long as those skills are aligned to your values and goals, you will Prosper. From this she has formed the MAP – Master | Act | Prosper pathway to a better life. This is represented in her logo.
It is Robina's belief that she is fundamentally no different to anyone else and that we can all achieve a prosperous and rewarding life, as long as we MAP out our life aligned to our values and personal passions. We all have faced and face different challenges which is why we each have our own path and our own purpose in life.
Life's Hurdles
Following her successes, Robina experienced a series of challenges, while facing traumatic times at home and found comfort in quietly growing her knowledge in the digital economy. Many years back, she saw the likelihood of the massive future Internet growth, that is happening now.
Unique Set of Skills
The challenges gave her greater understanding of just what life experiences some people face. Robina meditates regularly and understands the importance of calming the mind. She considers the spiritual and family sides of life to be important in keeping one balanced.
Her journey now provides her with an unusual set of skills. Robina has an understanding of trauma; She understands how the mind functions when under stress; She knows which thinking processes aide success; To top it all off she has studied the future trends impacting on businesses.
Robina is now ready and she has recently returned to work from home on the Internet to finish what she started. She does not want to go on this journey alone – she wants to use her knowledge, experience and understanding to help others find success and prosperity.
Current projects Robina is working on:
The Six Figure Mentors – education mentoring for digital technology and business
We-Save.com – a range of options for saving time, money and on education costs
Swimming Gold – how to achieve success in high-performance sport
Christchurch StartUp Weekends
The interesting adventures of Kiwi Robee
Web sites covering a range of product – affiliate sales
Top 7 Values in Life (in no particular order) are:
Family
Integrity
Freedom
Health
Success
Balance
Playfulness
Robina is a dedicated mother to her son, Satori, now 16 years old. He is a top level swimmer with goals to go to the top in international swimming.
Subscribe Now
You will receive the new, quick and easy-to-read newsletter that is in the pipeline, providing the latest discoveries direct from Robina Dobbie.
Net Education Pro
We-Save.com
SwimmingGold.com
RobinaDobbie.com
Go to Top of Page